Call Now
SRQ Acupuncture & Massage is Sarasota's leading acupuncturist
Where Wellness + Healing Meet
Learn more
Better Health Starts Here!
SRQ Acupuncture & Massage is Sarasota's leading acupuncturist and wants to be your health advocate. Our promise is to ensure you will receive the best personalized care. SRQ Acupuncture and Massage is committed to finding the root cause of any ailment that may bring you in. Acupuncture benefits range from acupuncture for weight loss to low back pain. If we don't have an answer, there is nothing that will stop us from finding the answer to your specific case. We embrace Integration, as there are times a combination of east and west are the best choice for our patients.
Verify Insurance
---
Make Appointment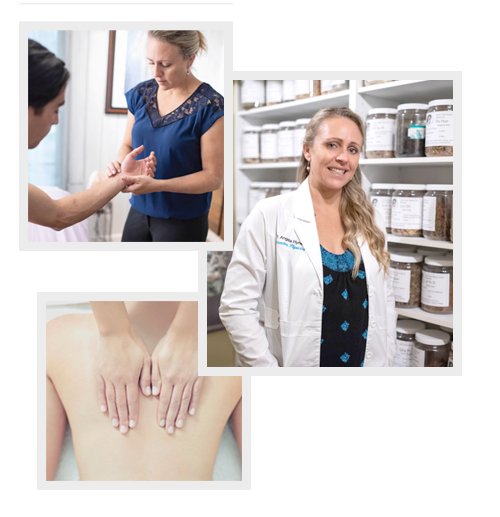 Treatments
Acupuncture is an ancient form of medicine, dating back over 5,000 years. Acupuncture is based on the belief that we all have a vital energy, called "qi". This qi circulates through twelve energy lines known as "meridians" on the body. Each meridian is associated with a different organ system. Any imbalance in the....
Learn More
N.A.E.T
Nambudripad's Allergy Elimination Techniques
Customizing a treatment is our highest mission. SRQ Acupuncture is the leading clinic in the Sarasota area when it comes to NAET. Dr. Hynes is extremely sensitive to those experiencing allergies and sensitivities. She herself has experienced them at every level. This may be the reason she is the best for this job and so dedicated and passionate about NAET.
Learn More
Supplements
Your source for top quality and professional branded Vitamins, Minerals and Supplements.Check back with us weekly to take advantage of our discounts and additional savings. Register here to experience better health through your supplements!
Mywellevate login
We want to be your health advocate. VISIT US TODAY!
Location
1810 South Tuttle Ave Sarasota, FL 34239
---
Call
(941)539-5004
If this is a medical emergency, Call 911 immediately.
---
Hours
Tuesday: 9am-6pm Wednesday: 9am-6pm Friday: 9am-2:30pm
---
Email