About SRQ Acupuncture & Massage
SRQAcupuncture is a premier resource for complementary and alternative health located in Sarasota, FL. Our integrative approach to health and healing focuses simultaneously on relieving symptoms as well as unraveling the root cause of an ailment. Acupuncture benefits include acute and chronic pain, migraines, infertility, stress management, mental & emotional well-being, as well as undiagnosed and misunderstood ailments. We provide Blood analysis through Genovia Diagnostics and Alcat. We Coach our patients through nutritional guidance to achieving their optimal health. We are also passionate about women's health, pregnancy, and birthing. We also offer acupuncture for weight loss. A spiritual awakening often precedes one's journey into holistic medicine, but that's only the beginning. With caring, holistic practitioners; accurate, scientific information; and quality, researched products, we can help you achieve your goals.
---
---
---
---
Doctor of Oriental Medicine (NCCAOM)
Masters degree in Acupuncture and Oriental Medicine (MSAOM)
Licensed, Board Certified, Acupuncture Physician in Florida
N.A.E.T. Associate Practitioner
National Association for Detox Acupuncture (NADA) certification
Advanced Constitutional Facial Acupuncture Renewal certification
Licensed Massage Therapist, Florida, Hawaii
National Certification of Massage
Certified Personal Trainer (ISSA)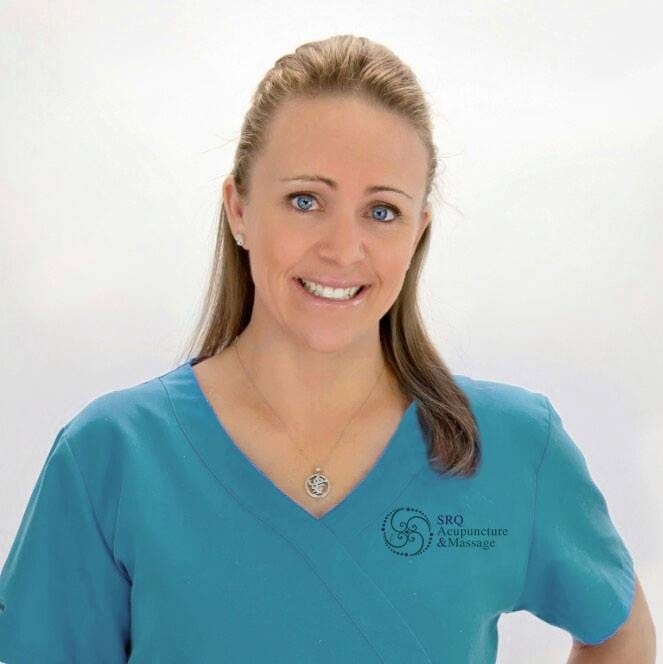 Dr. Hynes' intention is to facilitate harmony within the body, ridding it of physical and/or emotional restriction, providing the capacity for transformation to take place in the body and promoting the free flow of Qi.

Dr. Hynes is a Licensed, Board Certified Acupuncture Physician. She received her Masters Degree at the East West College of Natural Medicine. She studied Classical Chinese Medicine. She is trained in traditional Chinese acupuncture, Japanese acupuncture, Chinese herbal medicine, Auricular therapy (ear acupuncture), scalp acupuncture, cupping therapy, facial rejuvenation acupuncture, and Acu Point Injection Therapies. She is continuously adding to her wealth of knowledge.

Dr. Hynes has also been a licensed massage therapist since 1999. Studding Myofacial Release Techniques, Trigger Point Therapies, Ashiatsu, the Vibrational practice of Acutoinics, Kenisio Taping Therapies, Thai Massage and Sports Therapies. She treats clients ranging from avid spa goers to Professional Athletes.

Since 2005 Dr. Hynes has been a Personal Trainer helping guide Athletes, businessmen and women alike to their optimal fitness achievements.