---
---
---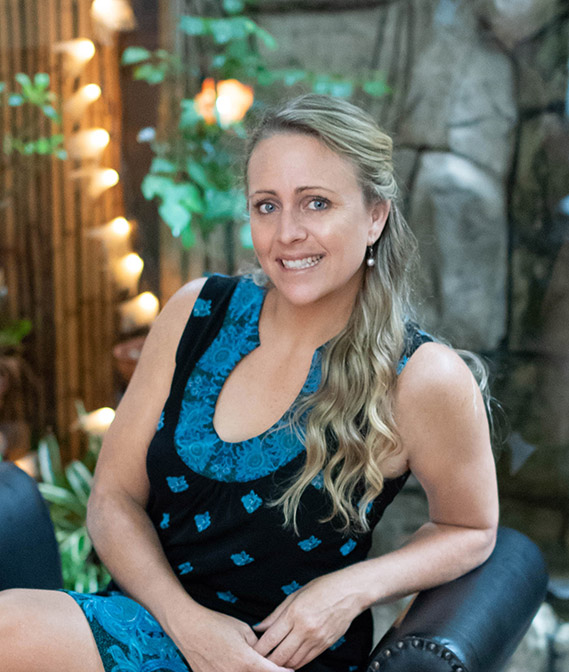 Dr. Hynes is the primary Physician at SRQ Acupuncture and Massage. We have many healers within our network and expanded team. SRQ Acupuncture and Massage, is an Acupuncture Clinic in Sarasota, FL. We treat our patients with an integrative and holistic approach. We view the human body, mind, and spirit as a whole in their natural and social environment. We tailor our treatments to each patients ailment(s) to maintain the harmony between health and environment. Offering and combining several modalities allows us to achieve this goal.
Dr. Hynes' intention is to facilitate harmony within the body, ridding it of physical and/or emotional restriction, providing the capacity for transformation to take place in the body and promoting the free flow of Qi.
---
---
Dr. Lipham has been practicing family medicine for 10 years and continues to be awe inspired by her patients and the relationships that are formed. She earned her Doctorate in Natural Medicine and a Masters' degree in Oriental Medicine in 2005 fom The National College of Natural Medicine in Portland, Oregon. She has a deep understanding of both Eastern and Western Medicine.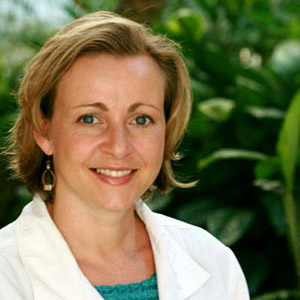 ---
Dr. Monet is a Doctor of Traditional Chinese Medicine and an Acupuncture Physician. She specializes in both Orthopedics and Reproductive Medicine (fertility, pregnancy, male factor) and, is the only practitioner in Sarasota, that is Board Certified in Reproductive Oriental Medicine from the American Board of Reproductive Medicine (ABORM). Dr Sexauer has worked in a variety of settings as a doctor of Chinese medicine and acupuncture. She was one of the founding members of Remedy Acupuncture and Integrative Fertility network in San Francisco. In the Western Medical setting, she spent four years as an on-sight acupuncturist at Pacific Fertility IVF center, in San Francisco and performed pre- and post- transfer acupuncture at IVF Centers throughout the San Francisco Bay Area. Her love of reproductive medicine grew from her volunteer work as a doula for low-income women in Philadelphia in college and then her summer in graduate school working at the birthing center Bumi Sehat in Bali, Indonesia.
---
---
---
---
---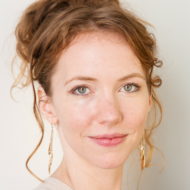 ---
Nikki is a Licensed Esthetician and owner of Fresh Face Sarasota. Nikki's treatments follow her philosophy that what we put on our skin is just as important as what we put in our body. She uses Farmhouse Fresh Goods as her primary skin care during facials and at home because it is Paraben and Sulfate free, with Phlathate-Free scents. Each product is made with up to 100% natural and organic ingredients, and all are made in the USA. Many of the products are also Vegan and Gluten-Free. Nikki offers a variety of facials from anti-aging to deep pore cleansing, as well as advanced skin care such as dermaplaning and peels. For more information and to read about other services available at Fresh Face Sarasota, visit Nikki's Website or call 320-260-8471.
---
---
---
---
---
Heather Locklear, MSOM (CAM)
Heather is a clinical herbalist currently working towards National Registration, and has a master's degree in Complementary Alternative Medicine (CAM). Heather works with clients to optimize their health and empower them to be in the driver's seat. She creates custom blend herbal tinctures and essential oils, with an emphasis on nutrient intake. She also looks at interactions between herbs, foods, and pharmaceuticals in order to optimize wellness. For more information Visit Heather's Website or call 941-924-4700
---
---
---
---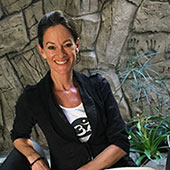 ---
Christine is an intuitive, psychic-energy and body healer, reader and teacher. With over twenty-five years of experience practicing alternative healing modalities, her passion is to inspire and share the healing of the Akashic Records with clients and students. For more information on Christine's next visit to Sarasota Healing Arts call 941-487-7311
---
---
---
---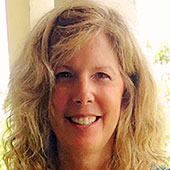 ---
Dr. Jenai, a Transpersonal Psychotherapist, is a pioneer practitioner in the field of psychospiritual integration, strengthening the connection between the human mind and spirit. She offers both individual therapeutic sessions and transformational workshops. Her focus is Pathways of the Heart TM; Toward a Wholeness of Being, an awakening process of the States of Life and Living. Through individual and group work, Dr. Jenai's intention is to creatively empower and enhance the spiritual, emotional and psychological healing and transformation of her clients, leading to personal and global peace and justice. For more information, or to make an appointment, please call 941-953-9130.
---
---
---
---
---
---