Homeopathy is a very unique healing art that stimulates the body's core vitality to rid itself of illness and promote wellness. In a more formal sense, it is a medical system based on a specific set of principles regarding health, illness, cure and pharmacology. It addresses the causes of acute or chronic disease through the use of highly diluted and energized substances specifically chosen to match the individual state of the person and stimulate an inner vitality.
It is important to see a qualified practitioner to achieve the best results with homeopathy. During a homeopathic consultation we are listening to understand many different aspects of your personality and state of health. Facts of disease, descriptions of pains, emotional reactions, dreams and physical sensations are all relevant, as well as how you move your body and how you react to stress. Your homeopath may ask you to repeat yourself many times in order to understand what you say on different levels. It is important to express yourself honestly. The better your homeopath understands your nature, the easier it will be to find the best remedy for you.
---
---
---
Homeopathy, what can it treat?
Listed below are amongst the most common disorders treated by homeopaths around the world.
It is important to understand that homeopathic treatment is not based on – nor limited by – the name of a disease or medical condition. Even states of unwellness that have not been given a name can be addressed with appropriate homeopathic care.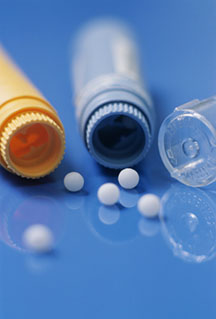 Allergies
Anxiety
Aspergers/Autistic Spectrum
Asthma
Attention Disorders
Autoimmune Disease
Candida & Other Yeast Problems
Childhood disease
Chronic Fatigue
Cystitis
Degenerative Diseases
Dental Pain
Depression

Digestive Problems
Dyslexia & Learning Disabilities
Ear Infections
Eating Disorders
Eczema
Epidemic Diseases
Epilepsy
Fibromyalgia
Gallbladder and Liver Disorders
Gynecological and Menstrual Problems
Headaches and Migraines
Heart Disease
Hypo- and Hyper- Thyroidism

Infectious Disease
Irritable Bowel Syndrome (IBS),
Colitis & Crohns Disease
Infertility
Insomnia
Lymes Disease
Malignancies
Mood Swings
Multiple Sclerosis
Rheumatoid Arthritis
Tourette Syndrome
Skin Disease
TMJ Problems
We want to be your health advocate. VISIT US TODAY!